Make technology do the work of moving, monitoring, and maximizing your money
Money isn't easy. Managing it gets complicated pretty quickly. And let's face it, spending time trying to stay on top of it all isn't exactly what any of us would like to do.
The good news is that today's technology has made it easier than ever to automate a lot of it. So we can spend our time, well, doing just about anything but trying to wrangle deposits, bills, balances, and more. All it takes is a little know-how and the right accounts for you to become a technological money master. Let's take a look at how you can make that happen – without a lot of techno-speak.
Get the right online banking set up
You're going to need a checking account and a savings account for starters. Here are some things you should expect:
They should come with an easy to use mobile banking app and online banking
They should allow you to transfer money between accounts from the app or the website
They should have electronic bill pay and mobile check deposit
They should allow you to pay others electronically
They should allow you to set up text and email alerts
To get started, look back over the last 6 to 12 months in your checking account. How much went out of your checking account each month? Got that number? Now add 25% more to that amount to help prevent any overdrafts. This is the amount you should plan on having in your checking account each month.
If the amount that went out of your account varied wildly from month to month, up the extra amount you keep in there to 50% to help avoid problems.
Automate your paycheck and more
Now that you have your accounts, let's get your money moving into them with minimal effort.
If your job offers it, sign up for direct deposit. Your paycheck will automatically appear in your checking account on payday. You don't have to hassle with paper checks or running to the bank on payday.
For any other checks you may receive, use mobile check deposit through your mobile banking app. It allows you to snap a picture of the check using your smart phone's camera and then make the deposit – anytime and from virtually anywhere.
Automate your payments
Paying bills is a pain in the you-know-what. Technology can take away a lot of that pain. You should be able to connect and pay bills at any time from your mobile banking app or website. But let's make this even easier.
Check your past bills to find the ones that charge the same amount month to month. This could be anything from your mortgage or rent payment to your trash bill to your Netflix subscription. Through your bank's bill pay service, set up an automatic monthly payment for each of those bills you identified. Boom. Just like that, you obliterated a big chunk of the monthly bill pay chore.
For bills that vary from month to month (like the gas or electric bill), set them up in bill pay to make it super simple to open the mobile banking app, enter the amount due, and schedule the payment right from your phone.
Still have some services living in the Stone Age and insisting on sending you a paper bill? Some mobile banking apps allow you to snap a picture of the paper bill with your smart phone's camera and pay it right from the mobile banking app.
Of course, from time to time, you may need to pay a person - like settling up with a friend for your part of a lunch bill. Your mobile banking app should allow you to do that right from your phone.
Automate your savings
Want the secret to saving? Here it is: don't make yourself think about it. This is where technology can help once again. The more you automate your savings, the more you're going to save.
Retirement - If your place of work offers a retirement savings plan like a 401(k), sign up to have your contribution automatically deducted from your paycheck. You won't miss it. And you'll be surprised how much you will accumulate without having to do a thing. If your company doesn't offer a plan, you can still set up an Individual Retirement Account (IRA). yourself and have contributions automatically moved from your checking account to your IRA each month.
Emergency Savings - Everyone needs emergency savings for this journey called life. You should have $1,000 in your "Speed Bump" savings - this helps you handle things like a car repair or fixing a furnace that's gone cold. After saving that, you should save up 6 - 12 months of living expenses in your "Detours" savings - this is to help you weather a job layoff or an illness that keeps you out of work for a few months.
To help build these savings, automate deposits into your savings account. See if your employer can split your direct deposit, sending part of your paycheck to your savings account and the rest to your checking account. This automation makes building your savings a breeze.
Stay connected
Today's technology makes it incredibly easy to stay connected with your money.
Set up alerts through your online banking to notify you when your account balance drops below a level you specify – or if a debit card transaction exceeds an amount you set. Some of your monthly bills may come with the option to receive a notification from the company when it sends your bill. Check on the company's website to see if it gives you this option.
By setting up these alerts, you can receive emails and texts that remind you when a bill is due or flag activity. Additionally, some mobile banking apps allow you to quickly check your balance (without having to log in). It's a nice feature that helps you keep tabs on your account at any time.
All of this helps you stay on top of things, reducing the chance of late payments, avoiding surprises, and helping you catch any suspicious activity with your account that may have otherwise gone unnoticed.
Future you wants you to read this
Future you is pretty smart. So check out the tips and lifehacks future you thinks will make you look smart right now - and in the future. Download the free ebook.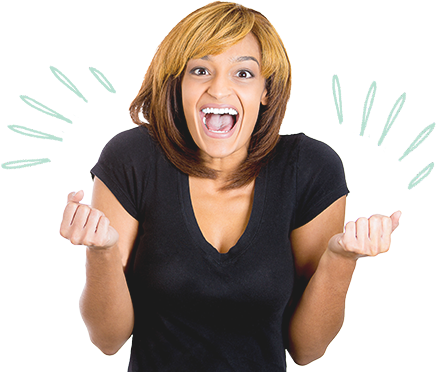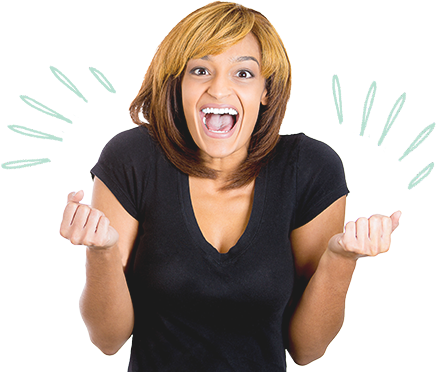 You could become the maestro of mobile banking
The best news is that, today, it's easier than ever for any of us to set up and use the technology. Just follow the suggestions above. You don't need to do it all at once. Start by setting up a direct deposit of your paycheck or using mobile check deposit. Or set up an automated monthly deposit into your savings account from your checking account. Or simply set up your first alert.
The key is to just get started and then do a little bit more when you feel comfortable.
Soon you'll get used to bills being automatically paid and money moving without you lifting a finger. Who knows, you may even find yourself wondering how you ever lived without all of it.