What you should be getting (for free) in a checking account.
Nobody has to tell you that money can be confusing. And thinking about something like a checking account just isn't as much fun as thinking about what you're going to do this weekend. Or ice cream. Or just about anything else. With that in mind, let's make it easy to understand what you should expect from your checking.
Where the money moves.
The fact is that our checking accounts are where the day-to-day movement of our money happens. That makes it one of the most important things to get right. The good news is that it's really not that hard.
Let's break down what many banks tell you (or conveniently forget to tell you) about checking accounts so you can easily evaluate yours and others.
It should be free (gasp!)
Let's start off with this bombshell. You should be getting it all for free. That's right. Zip. Zero. Nada.
Some banks don't even offer an account that's free. Oh, they'll tell you that you can eliminate the fees if you do what they want. But they put that burden squarely on you (that's not fair!) We'll talk more about that in a bit.
It's easy to be fooled into thinking that this is just the way it is. But it's not. And these banks aren't exactly in the practice of telling you where else you can go to get an account that's free. That would be in your best interest. But it wouldn't help them collect those fees. And they do collect the fees. In fact, some reports show that almost half of Americans pay checking account fees.
A free checking account shouldn't make you jump through ridiculous hoops.
Too many checking accounts make it a chore to avoid fees. You're going to pay unless you make a direct deposit and make 20 debit card transactions and get e-statements and hop on one foot while singing the Star Spangled Banner backwards (okay, maybe that last one isn't a real thing.)
Your account should be free. And 'free' means no jumping through all these hoops to avoid fees.
It should reward you for your extra effort.
A lot of banks act like it's a privilege for you to deposit your money with them. That's just all kinds of wrong. Don't let a bank make you believe that you should feel honored to have your account there. It should feel more like a partnership. They give you free checking. You deposit your money. And they offer you rewards for doing those extra things that you're most likely already doing (like paying with your debit card and accessing your account online.)
The key point here is that your bank shouldn't make you work to avoid fees. Instead, it should reward you for your extra effort with high interest, cash back, and more.
Future you wants you to read this
Future you is pretty smart. So check out the tips and lifehacks future you thinks will make you look smart right now - and in the future. Download the free ebook.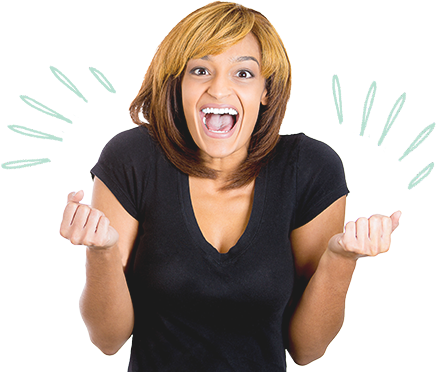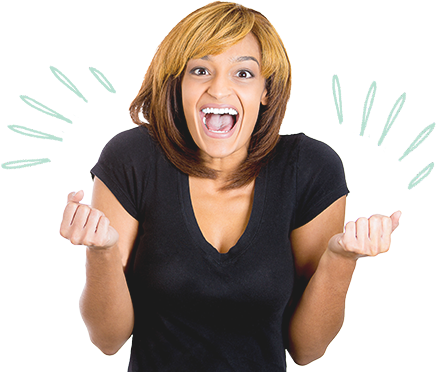 Here's a checklist.
We've talked about the biggest things you should get from a checking account. Now let's take that and add in all the other things you should look for so you have a checklist that you can use to make sure you're getting everything you deserve. And not getting hit with all the frustrating fees.
It should be free (without having to do anything)
There should be no minimum balance requirement
It should allow you to earn rewards
It should be connected to a nationwide network of ATMs where you can get cash without paying a fee
It should refund ATM fees nationwide (for those times that you can't find an ATM in the nationwide network)
It should have an app that's easy to use
It should have free online banking - including free bill pay and free mobile check deposit
It should give you a debit card with the latest chip security
It should allow you to link to a savings account and move money between the two with no charge
It should allow you to transfer money to others through the app at no charge
It should allow unlimited check writing
It should be FDIC insured - so you know your money is safe
There is a place First Federal Bank of Kansas City calls Wellbeingville where you'll find the right money know-how and tools so you can feel more confident and make better decisions. That includes things like this post and a genuinely free checking account that gives you everything you should be getting. Check it out. And welcome to Wellbeingville.