Enrolling in direct deposits can save you time and money
Direct deposits are a popular way for employers to send paychecks directly to your personal bank account through an electronic transfer. It's the quick, convenient, safe option to access your income on payday!
Using direct deposits saves you time by eliminating trips to the bank to cash checks or waiting for your check to clear. You can also avoid monthly fees on most checking accounts by setting up recurring direct deposits. Ready to enroll? Follow the few easy steps below.

Access a direct deposit form from your employer
Typically, you will receive a paper form or access to an online portal from your employer upon hiring. If not, you can ask the human resources department or your bank. See our bank's example below!
Social security and other benefits from Federal agencies, like pension and retirement plans and VA benefits, will also come in the form of a direct deposit.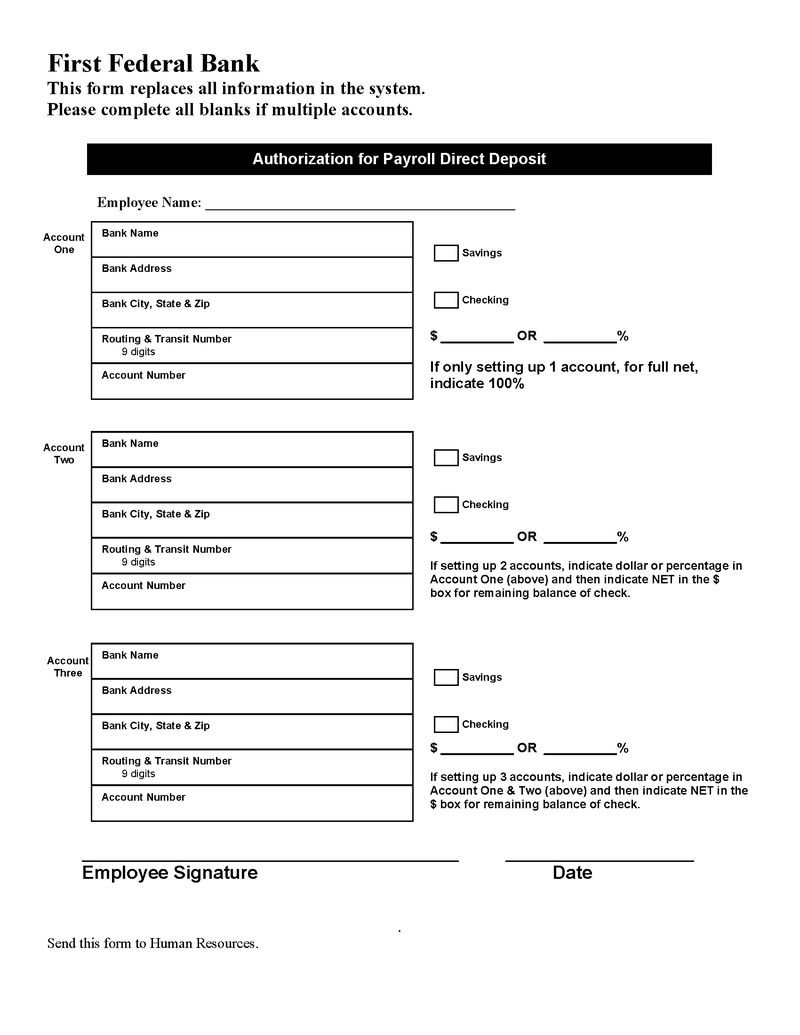 Gather account information
You'll need your bank's mailing address and routing number as well as the account type (checking, savings or money market) and your account number to indicate where you want the paycheck deposited. The form may require your employer's name and address, plus your employee ID or social security number.
Some companies will require a blank check from you to verify your account information. Remember to write "VOID" across the front of the check to ensure it is unusable if misplaced.
Elect the deposit amount(s)
Most forms allow you to deposit your take-home pay in several bank accounts and/or at multiple banks by electing to deposit your entire net pay, a percentage of net pay or a specific numeric amount in each identified account.
Submit the completed form to your employer
Once submitted, ask your employer when the direct deposit will take effect. It could be immediate or it may take a few pay periods, so it's important to monitor your account history to confirm the deposit is correct.

You're all set! No more waiting for checks in the mail or picking them up at the office. If you have questions about enrolling or electing a deposit amount, visit one of our locations to chat with our friendly banking advisors!