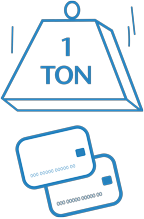 Crush that "downer debt"
Wouldn't it be awesome to combine your card balances into one, simple monthly payment and eliminate "downer" debt for good?
You could save a ton in excessive interest payments to the card companies. And you can choose a simple loan length that works with your budget!